Three-Peice Wedding Set
December, 2015 -- It's always so easy working with Kel. She is organized and is one of the few people who can follow my spidery bunny-trail ideas. She showed up with her glittering model, bouquet and camera in tow, worked her magic, and was back down the road by lunchtime.
The Ceremony:
The ensemble for this shoot was designed to be classy, comfortable, and practical. The sheer silk long-sleeve kimono-style overdress with horsehair finish and french seams is worn over a simple, strapless sheath made out of vintage brocade, with an inset-train in the back.
The idea is that a bride in need of a modest gown for, say, a church wedding, who also wants to be comfortable for her reception can have her cake and eat it too.
She can walk the aisle in her long-sleeved, high-necked, ensemble, and simply slip the overdress over her head as she heads to the dance floor afterwards, itch-free.
The natural waistline can be further drawn in with the addition of any belt of choice, making it easy to add a pop of color or shimmer to her special day.
The Reception:
The third component to this ensemble was the bridal lingerie worn under the sheath. So far I have mostly designed couture/bridal gowns, but in efforts to broaden my portfolio and strengthen my construction skills, I have been experimenting a little with swimwear and lingerie, as well as jackets and trousers. I will be applying to art school soon, and I would like to have as much diversity as possible in the different categories of fashion design.
The Bridal Lingerie: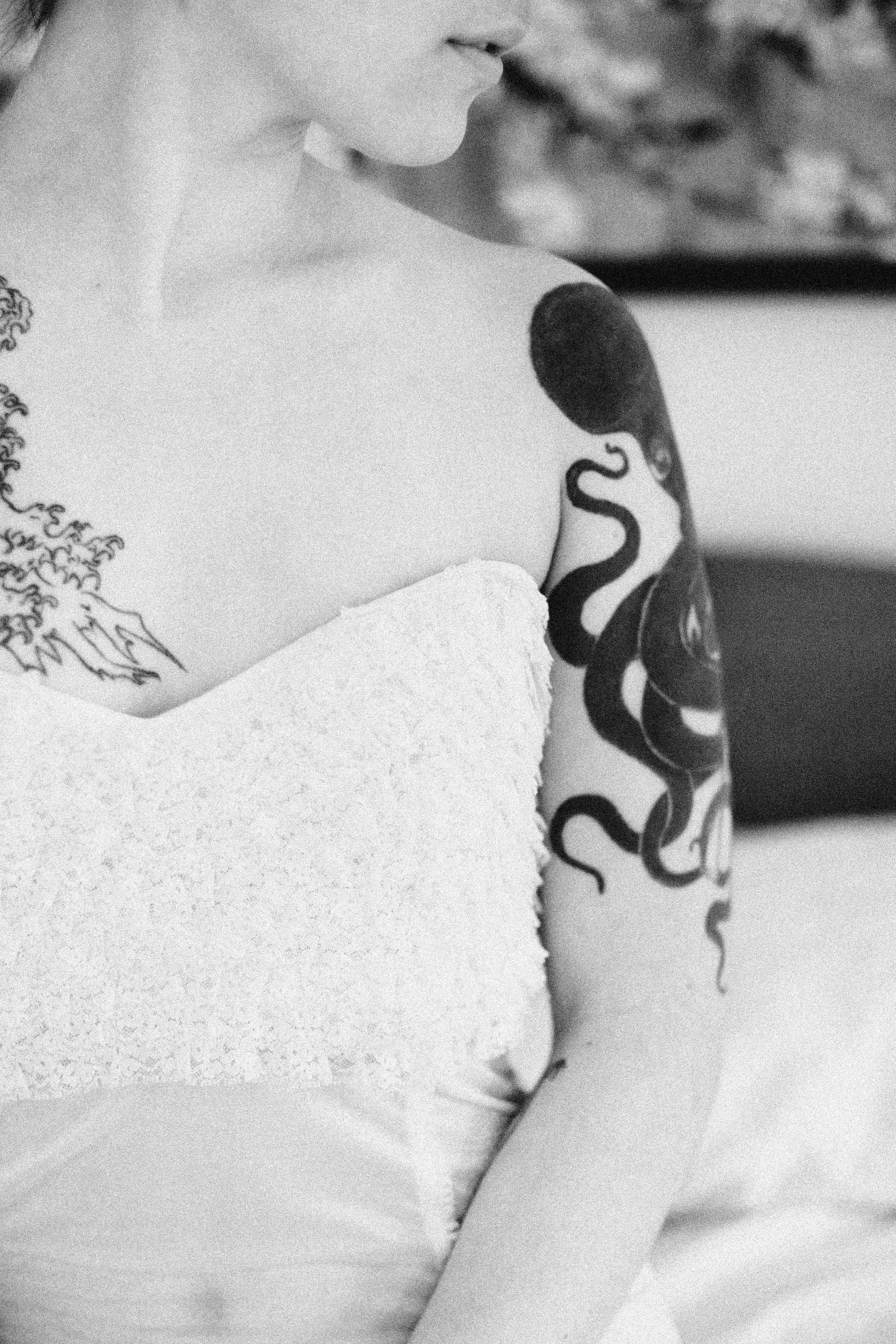 This ensemble was shown at Portland Fashion Week in October, but I am hoping to pull some ideas from the look for my upcoming collection for Seattle Fashion Week. I hope you like it!