Fashion Student Q&A Spotlight
At a Glance:
Meet Ashley, Helen, Ridhima, Nicole, and Tiffany, and see our different interpretations of the same assignment.
What's Fashion School Like Anyways? Got that covered in the last post.
But what about being a Fashion Student? What is that like?
You got my first semester in a nut shell. Three months of egg-and-toast mornings heaped with days full of information, of running, and really learning, washed down with a shot of sleep where I could find it, with a good ol' rinse and repeat.
My first semester of college presented several "stretching" challenges outside of school that I was able to learn a lot from. I happen to be blessed with an incredible living situation and tremendous support network, but there were definitely times when I felt like I'd had enough stretching for one day.
You may be taking 15-18 credits at school, but managing time, relationships, and resources can feel like a full-time load in itself.
Money becomes something measured in terms of hours of labor and potential lunches. An $80 blouse is read as eight hours working back at the farm (not too bad, maybe I'll buy it?), or two weeks of lunch here in New York (ok, maybe I don't need this!).
Living on your own for the first time is also a very freeing experience. You can pretty much do whatever you want. (Pancakes for dinner, anyone?) But at the same time, there isn't exactly anyone around to wonder if you're ok when the subway breaks down and you're stranded at a train station 50 blocks from your apartment at one in the morning. Oops.
Fashion Design, like many of the arts, is a major for dreamers. And to some, acting upon a dream is an invitation to failure. Going into an artistic field is liberating. But it's also very competitive. What "people think," isn't just important. It's vital.
All of that said, as a farm kid from Oregon, I've now been exposed to a world so much bigger than the women in my ancestry ever had the opportunity to discover. Talking to people who grew up in different pockets of the world; sharing meals together, creating together — it makes you see everything new and colorful ways.
I've always been excited about making something out of what I had, but being in New York City, where you have seven trillion buttons to choose from on 7th avenue, there are no limits to what you can build. Colorful storefront windows are packed so full of fabric, that the only natural light inside comes from the little creative lightbulbs hovering above each customer's head.
Professors are passionate. Students are excited. The man that serves pizza to students on the corner is excited.
I'm well into my second semester by now, but I wanted to share some of my fellow design students' work and thoughts from our first semester at the Fashion Institute of Technology.
We didn't all have the same professors, but we all had the same assignment in our drawing class. We were to design a mini-collection to take to a pretend interview for a job designing for Chanel to help us learn how to render wool fabrics and pleats. I thought you might like to see them.
Enjoy!
Ashley Alexandra
Age: 20 / From: New York / Dream Job: Creative Director, Dior
Q: What is the hardest/greatest part about going to fashion school?
A: The hardest part about going to fashion school is the workload. Our homework is very demanding and traveling to and from class with all our rulers, scissors, patterns, and sketch books is a hassle. I've misplaced a few things here and there lol. The greatest part is seeing our completed projects that we stayed up all night for. I've never enjoyed school more than I do now especially when the students come together to share notes, techniques, or just lend a helping hand.
Q: What was the most challenging part about the transition to a new life in New York in college?
A: I've lived in New York City my whole life so I am used to this fast paced environment. I can't imagine not going to school in a fashion capital of the world!
Q: What's your favorite thing you've learned so far? (About fashion, or life in general)
A: My professors are amazing but I also learned a lot from my peers. I came into the Fashion Design program thinking everyone was competing for the same job. However, I realized there are many aspects to designing and we all excel in different areas making us all unique. Fashion students are very warming and it's helped me grow more socially and creatively
(Helen)Thuy Anh Dang
Age: 19 / From: Vietnam / Dream Job: Fashion Designer
"As simple as it is, I just hope to be able to work in the fashion industry. I can't imagine working in another industry."
Q: What is the hardest/greatest part about going to fashion school?
A: Learning the "right" technical way to "do" fashion is always a pressure. Every professor represents a person you may work with and learn in the industry. You are just trying to your best to make them happy and to make you happy.
Learning in a fashion school, you are exposed to a huge pool of talent. Especially in the Fashion Design major, people work SUPER HARD. Everyone has a different background, a different aesthetical view, different experiences, different perks. Professors here expect a lot from you too. They scare you, but they really keep you moving forward.
Q: What was the most challenging part about the transition to a new life in New York in college?
A: I guess meeting and getting to know new people. I come from Vietnam, so I bring very different stories about culture, experience and just lifelong philosophy in general. It's a great way to start a conversation but it is also an obstacle, especially when it comes to helping others feel comfortable to share with you from little random things to the deepest of their vulnerabilities. We just need to a way to relate in order to go there. Developing relationships like that takes time. In such a busy city like New York, they don't have the time. Sometimes, you don't even have the time. Hopefully, I will be able to balance that a little bit more.
Q: What's your favorite thing you've learned so far? (About fashion, or life in general)
A: What I have learned most about living, studying here is that anything is possible. If you put as much work the right way through trial and error, you will make it, regardless of background, age, gender,... I have seen women in their 60s 70s still learning for their business degrees. I have heard people who started their own business since 16. I pay so much respect to these people and aspire to be as passionate as they are.
Ridhima Manghani
Age: 20 / From: India / Dream Job: Evening Wear Designer
Q: What is the hardest/greatest part about going to fashion school?
The greatest part for me about going to a fashion school is to exploit your creativity whilst building the foundation with basics. It's a way to truly find your identity and learn how to present it through your work in the fashion industry. That said, I feel this is the element that sets us apart and hence, stand out in the populous profession- fashion!
Q: What was the most challenging part about the transition to a new life in New York in college?
Going to a fashion school certainly means putting yourself completely out there and making the most of the opportunities that come your way. Thrilled to be part of all this, little did I see it becoming overwhelming that made me feel like I had a hundred items on my plate. Finishing homework, volunteering at the New York Fashion Week, effort to make new friends etc etc.
With some time and my fondness for a busy schedule it all started to fall into place gradually after a month or so.
Pro tip: If you make it through your first semester and enjoy what you do, you'll find a way to the end line! ;)
Q: What's your favorite thing you've learned so far? (About fashion, or life in general)
Fashion is like a language and for me, more like my first language that I like to speak through my clothes. The greatest thing about being a designer is creating something you drew into a finished garment and see people wearing it!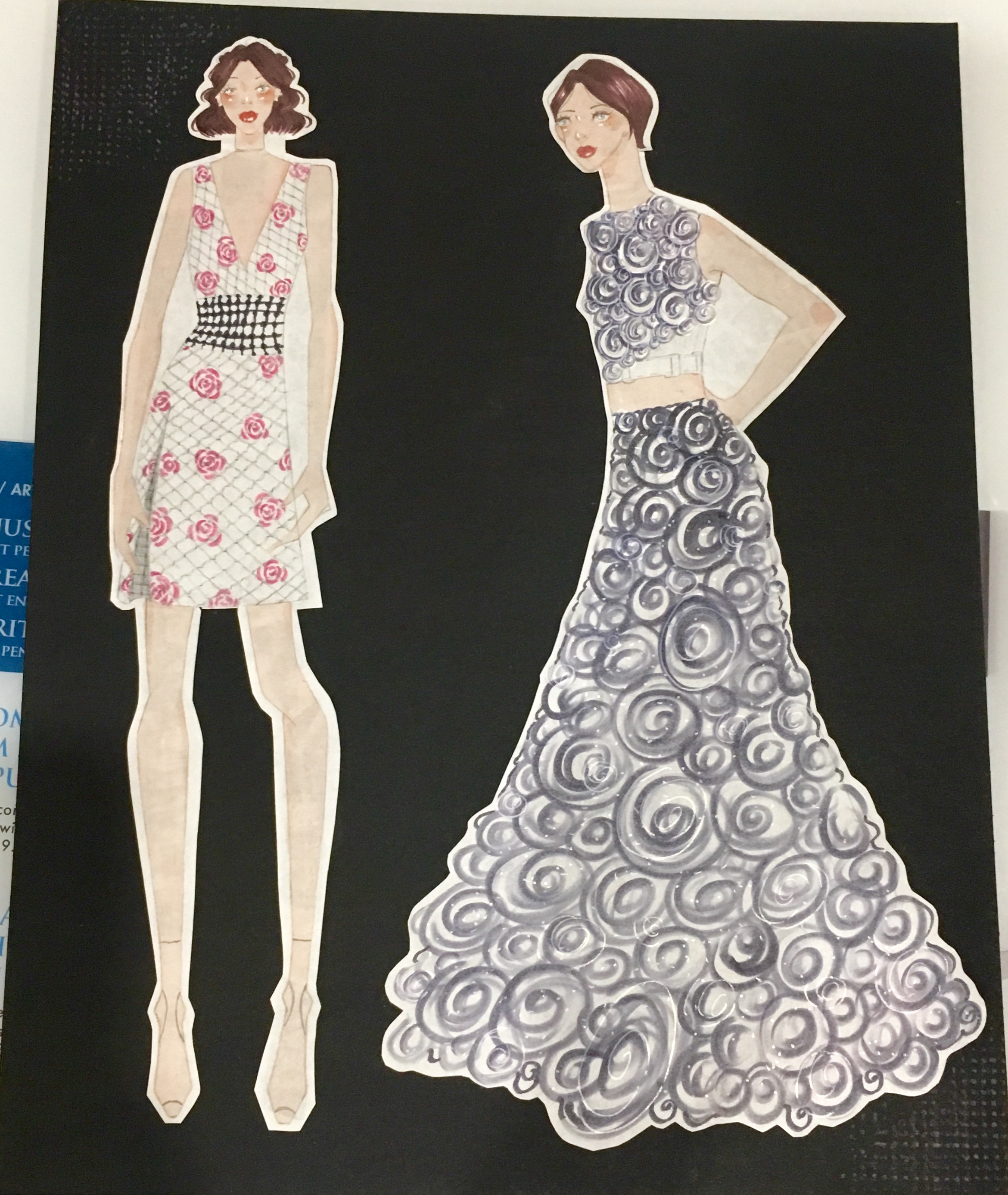 Tiffany Zheng
Age: 18 / From: Brooklyn / Dream Job: Evening Wear Designer
Follow Tiffany on Instagram @tiffie_z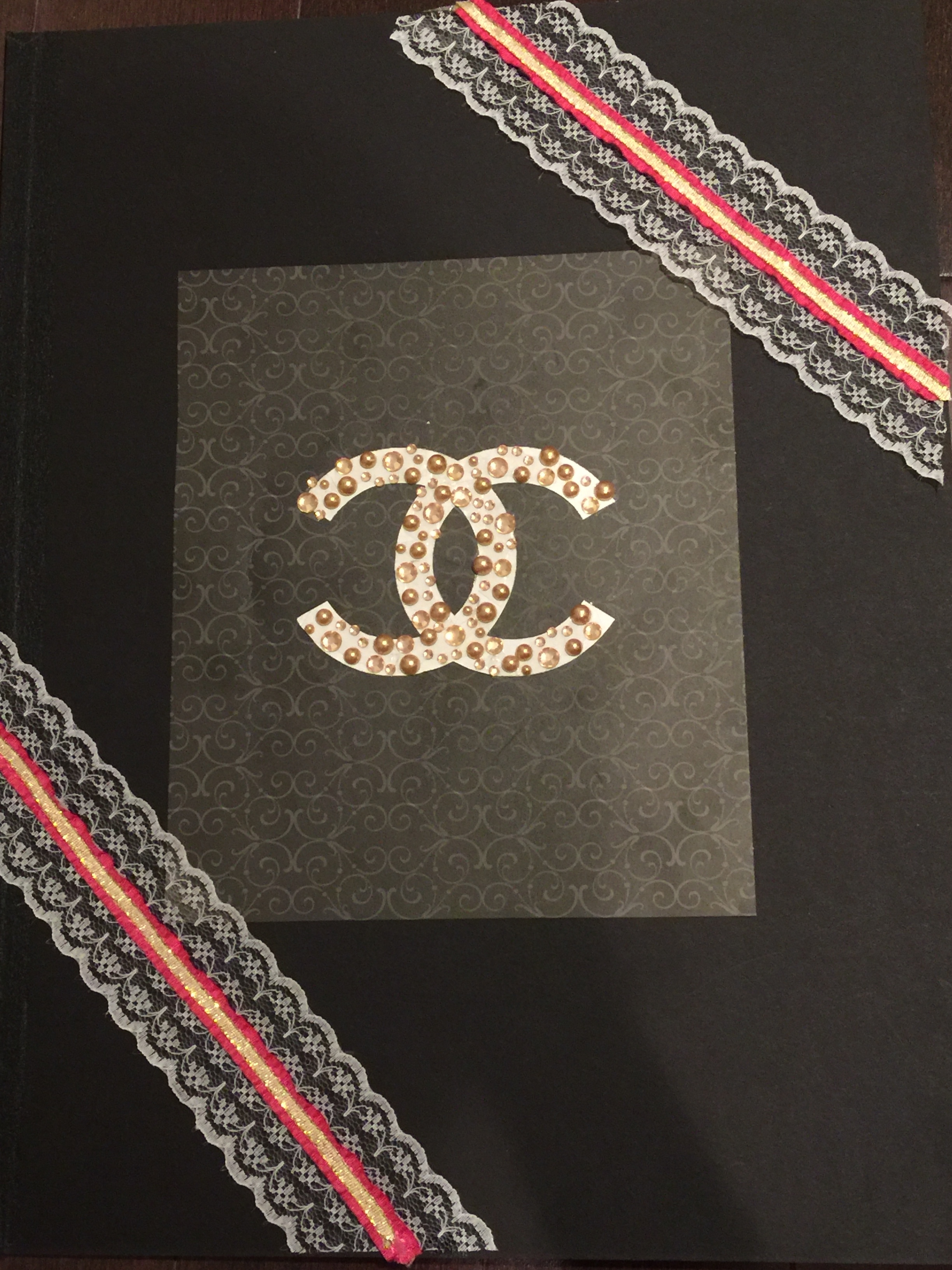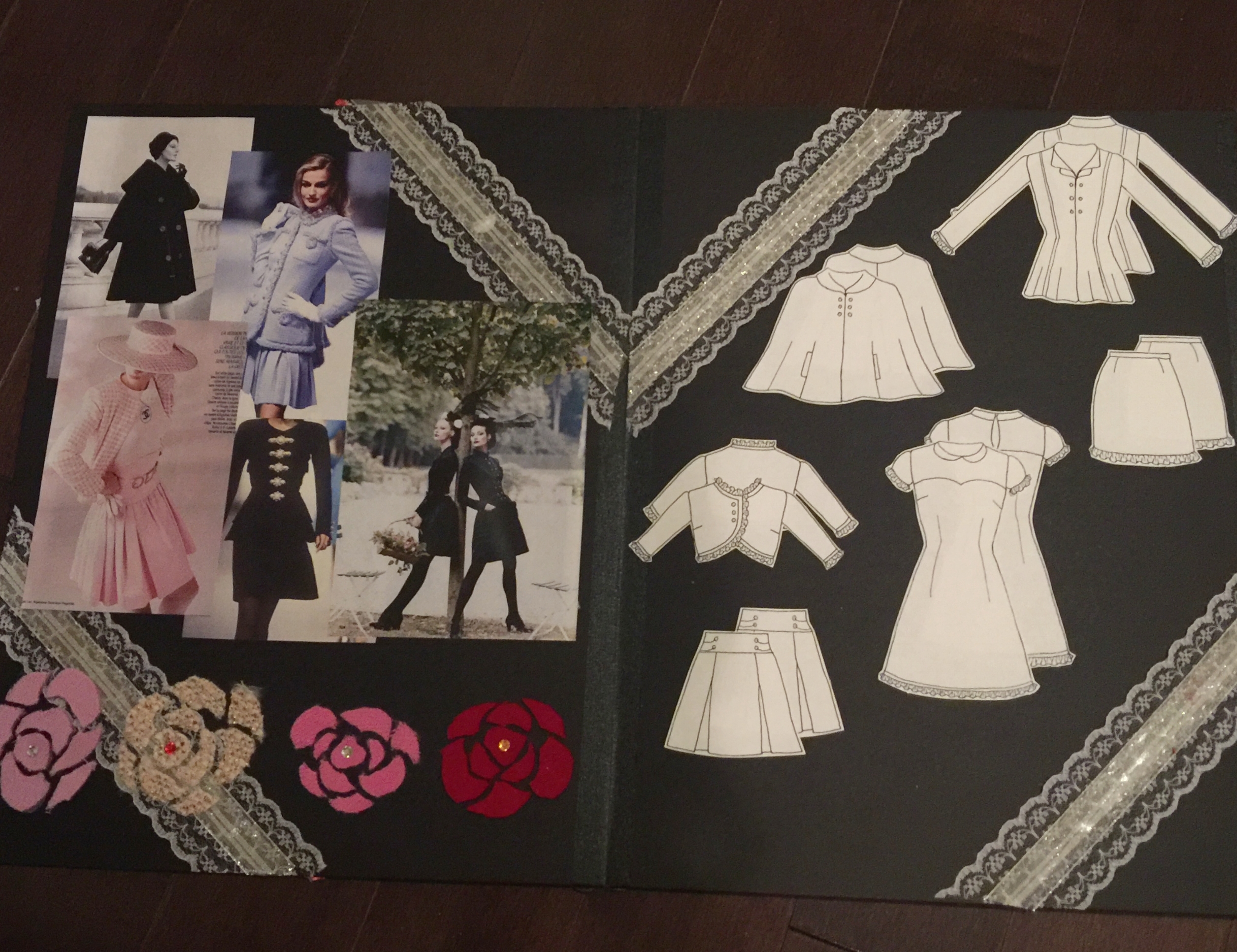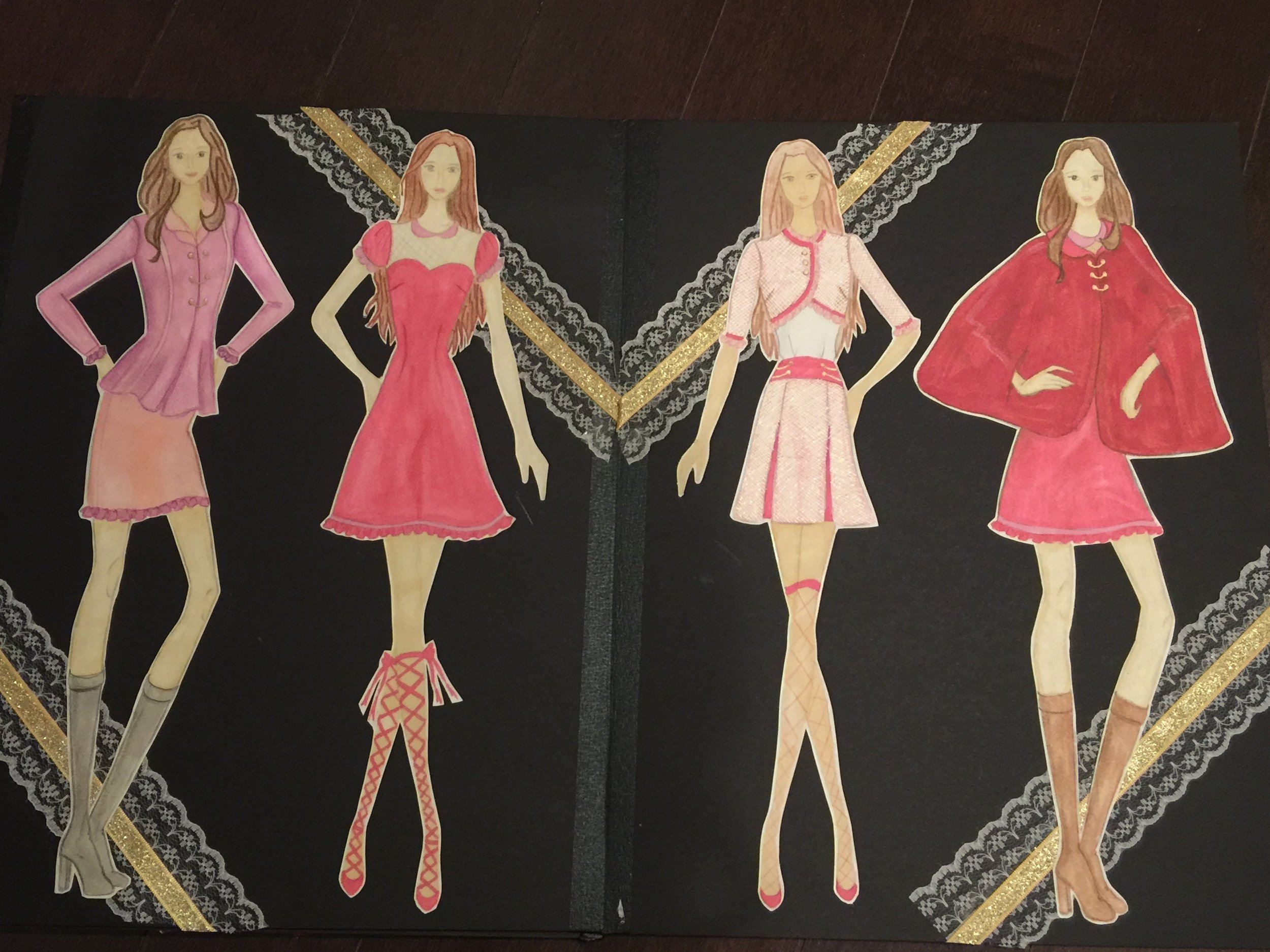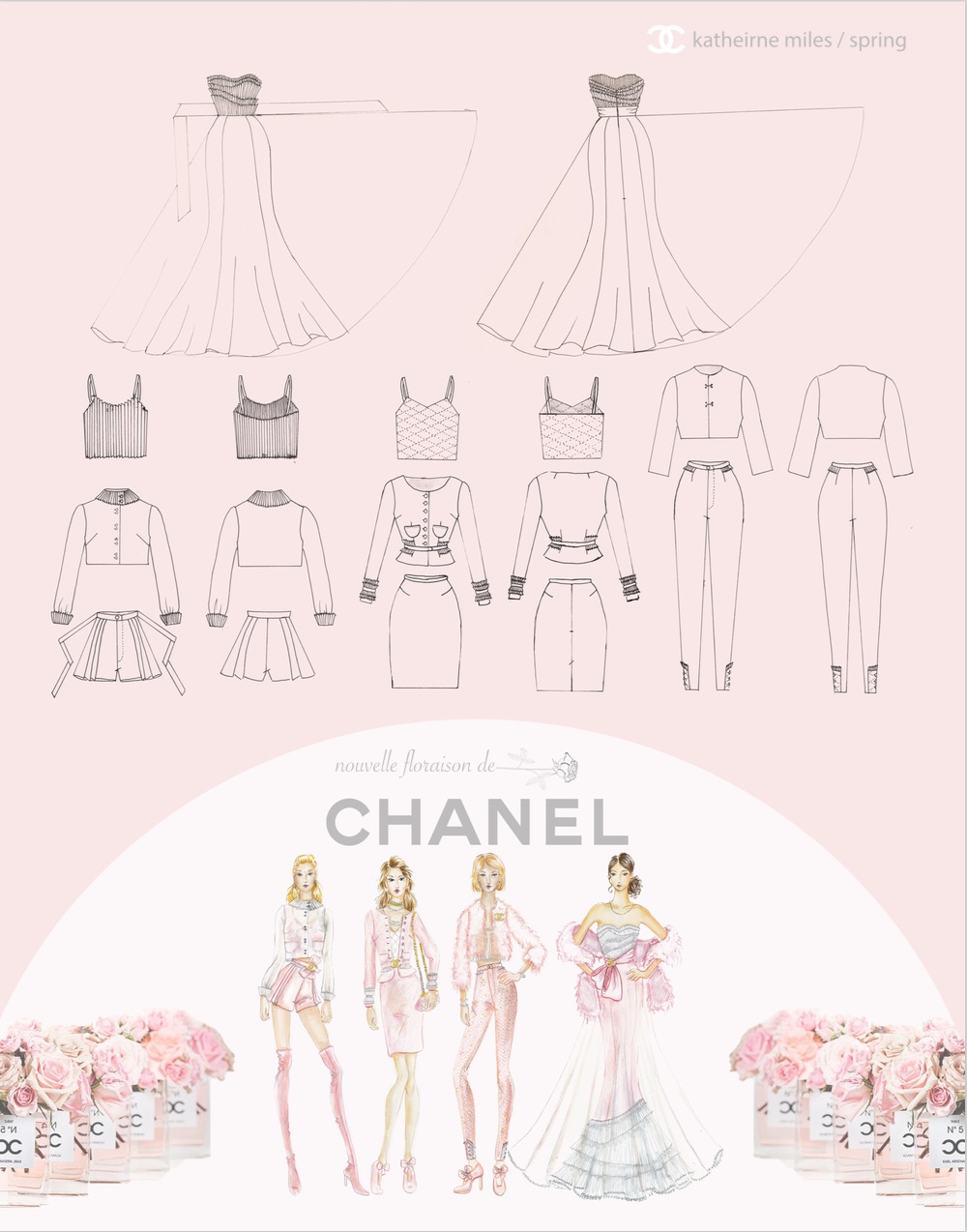 What do you think? We'd love to hear from you!
Thank you so much to everyone who let me use their projects and took time to answer questions for this post! It's so fun to see everyone's different takes on assignments and life as a fashion student in NYC. I'm excited to see how this semester goes!