Fall is for Floral and I Cannot Swim
Some fall fashion followed by a lunch break and some things I've been learning about that one big scary thing called "Control."
First things first! Fashion:
Florals for… Fall!
If you've never watched the The Devil Wears Prada, watch it please. If you have seen the 2000's fashion Cinderella story, then you probably remember Meryl Streep's line about florals for spring…
Florals. Spring. Duh.
Spring rolls around and suddenly there are blooms popping up out of the gloom of winter in everything from home decor to fancy salads and even to toilet paper packaging. By the time summer is in full swing, the flowers are drooping off the market and back to school stripes and animal prints creep onto the scene. People are ready to say goodbye to the cool whimsy of spring and straighten up into the warm seriousness of fall.
This year, vintage florals decided to stick around and play grown-up. They're printed on dark backgrounds and designed into sleek dresses and work blouses. It's a moody vibe suited to the rainy days to come that remain colorful without feeling frivolous. Harper's Bazar's Fall 2019 trend post reads that "This season's dark florals are found on modern ladylike shapes." They're calling the trend "Dark Romance."
When I make or buy something new to wear, I want to love it until it falls apart. I do not like the idea of boxing up my spring clothes this time of year and letting them sit under my bed for five months all alone. Part of the fun of dressing for me is to figure out how to collect articles that can be versatile for multiple seasons. It's where layering and accessorizing come into play.
I made this floral 1950's-style dress in May to wear to a wedding. I purchased the 1960's fabric at the Goodwill three blocks from my house for $4. I wore it then with a creamy cardigan and kitten heels and the look evoked all things classic, fresh, and spring.
Today I wear it with leather and denim and it feels like it belongs stomping through the pumpkin patch in late September. Which is precisely what I did, because Alexander is fun and doesn't mind pulling the car over on the way to lunch so we can do silly things like stomp around in a pumpkin patch.
I'm clueless when it comes to Men's fashion, but Alex always knows how to pick the right thing without trying. I think our only real interaction in high school was him passing me in the hall one day in a full on dress shoe, slacks, button up, suspenders, and tie combo next to a group of guys in gym shorts and slide sandals, and me saying "Wow, I love your outfit." I later asked him why he was dressed up that day and he just said, "I felt like it."
I made Alex's bowtie for his 21st birthday in April, but it happens to be even more suited to the fall fashion trends this year due to the print's dark background. The fabric was a small 1940's scrap from my grandmother that I've been saving for something wonderful for about a decade. When paired with the small-print maroon shirt he wore, it really does feel like fall, rather than a light blue or green shirt that would work for spring.
And for a brief intermission…
Lunch Break
I probably haven't worn makeup or brushed my hair in two months, and to be honest I was literally asleep on the couch when Alex showed up all dressed up to take me out to lunch. "We can eat grilled cheese on the porch or we can go anywhere you want. You can go like you are or we can go pick out one of your pretty dresses." Anywhere I wanted turned out to be Filberts Farmhouse Kitchen in Aurora and we both agreed that the floral dress needed to make an appearance for the occasion.
After you've finished watching The Devil Wears Prada, you simply must take a trip to the Filberts Farmhouse Kitchen for lunch and order the Strawberry Salad, Manicotti, and bread pudding for dessert. It's a farm to table sort of place with pristine antique furniture and a cozy 1800's Southern vibe that's perfect for Autumn.
Filberts Farmhouse Kitchen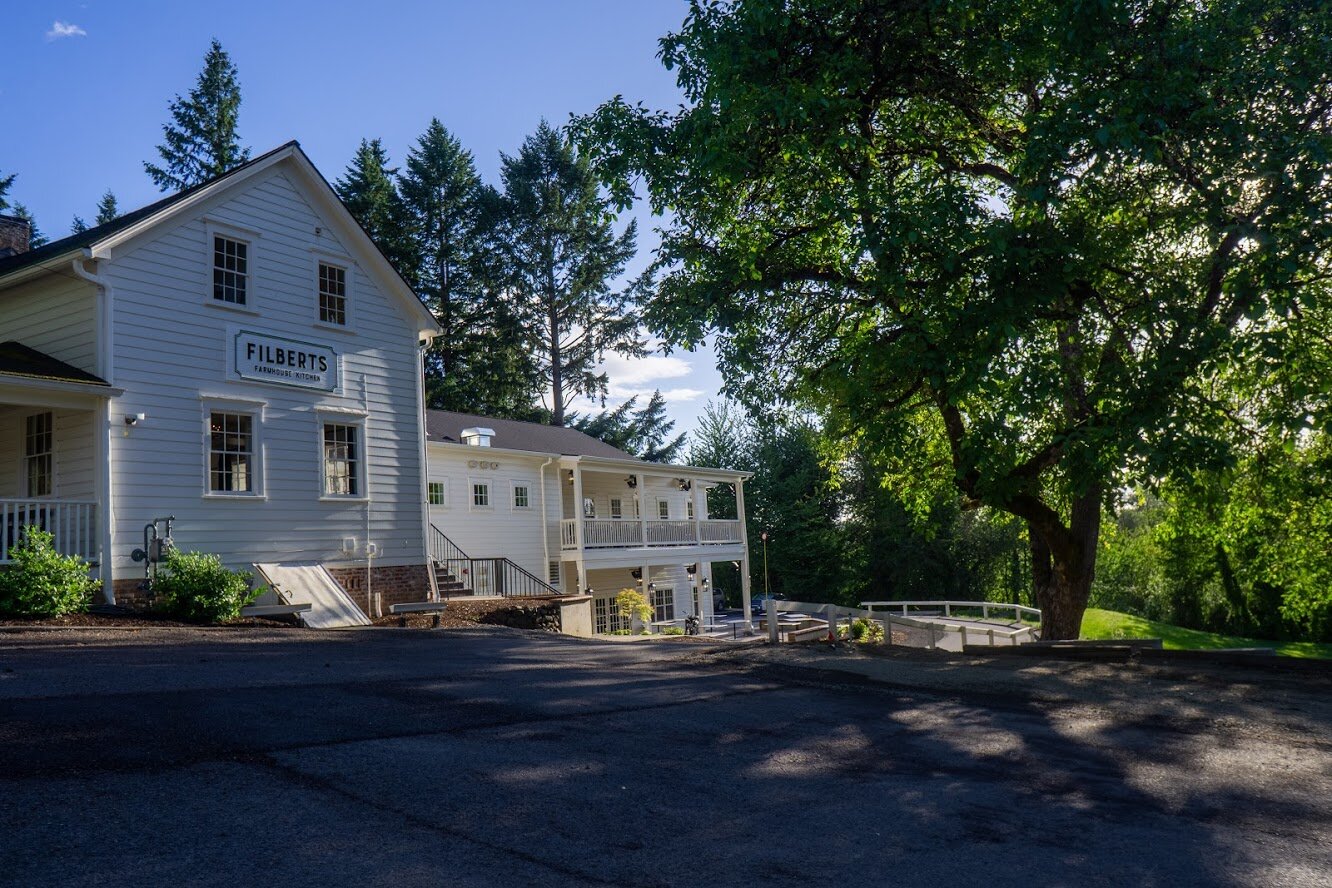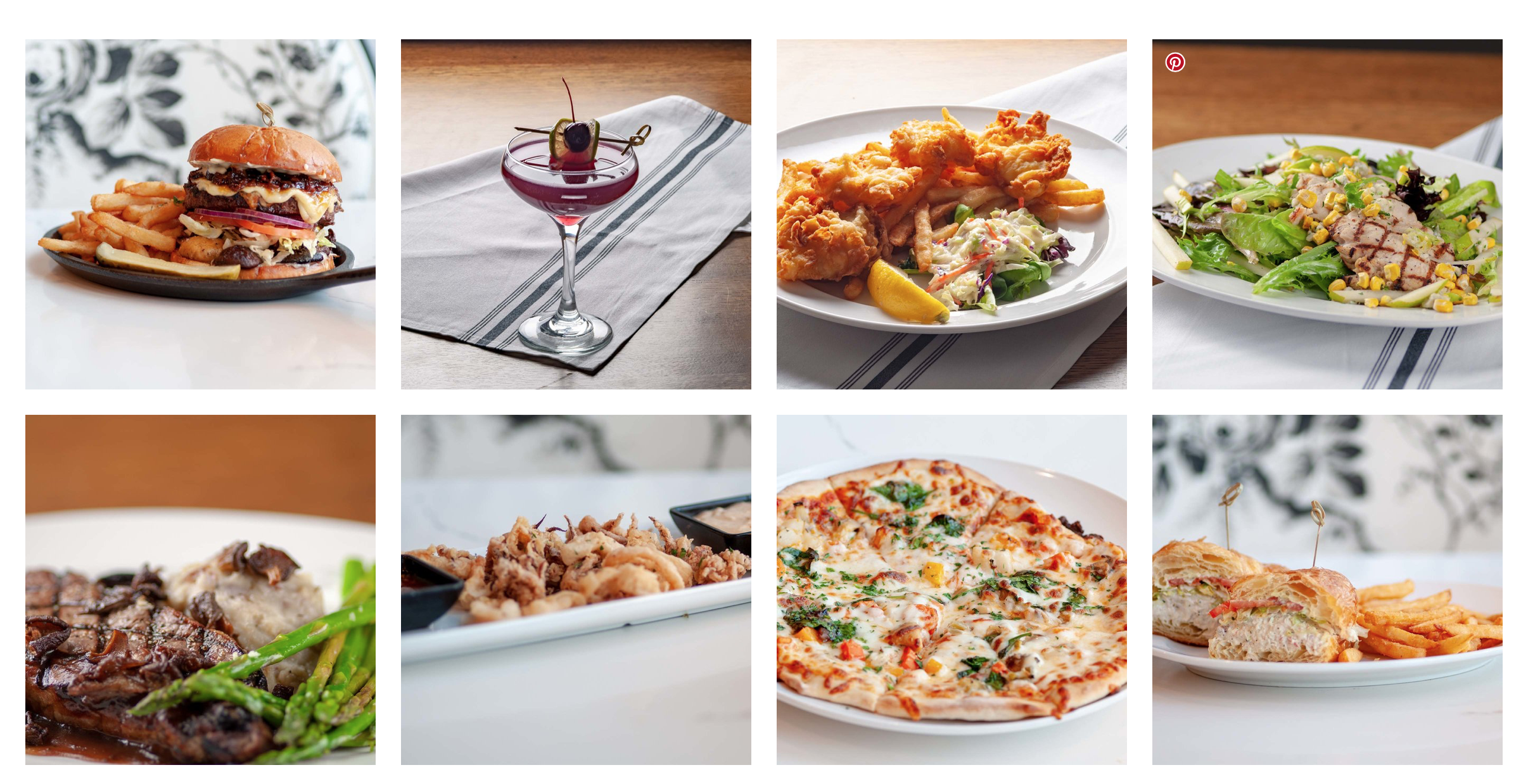 Ok on to the next thing…
2. Control
This isn't a comfortable topic for a lot of people, so at least you've had lunch now.
I spend a lot of time lying on the couch with a headache that'll probably make me vomit, and sometimes it takes ten minutes for me to figure out how to put my shoes on. That's the reality of the first couple years of life after a traumatic brain injury (for the people who get hit in just the wrong spot). I can seem completely "normal" one moment and be checked out the next.
I don't get dressed up like myself of go out much because I'm afraid of how my body or brain might respond to any given situation, but when I do pluck up the nerve it feels like jumping into cold water.
I was born in the desert. I didn't learn to swim. The week of my "swimming camp" that I was supposed to attend fell at the time of my mother's call to Jury Duty, so I didn't end up going. Swimming lessons turned out to be my brother dragging me to the end of a dock in Southern Oregon and throwing me into the water, yelling "Kick!"
I never got any good at swimming, but as the youngest after two older brothers I've spent my whole life fighting and I've never been completely sunk. As a fifteen-year-old working 50+ hours per week in addition to full time college classes, "drive" was never a problem for me.
I might splash like a banshee and spend a lot more time with my head under water than above, but I don't sink. I spend the equivalent of a 40-hour work week in the car or sitting in appointments where I'm picked over and examined every single day. I show up no matter what. When I get home, I do everything I can to eat healthy, exercise, get nine hours of sleep, take naps, and "not overwork my brain." But all of that is work and it's a job that doesn't make me excited to get out of bed in the morning. I try so hard and act like "getting well" is within my control.
That's the splashing part.
I work so hard and guess what? I'm still here laying on the couch wanting to puke. The second I stop pretending that I am in control of any of this, I realize the water is a lot less deep than I try to make it. If I let my legs stop kicking I find I have room to stand; I can tilt my head back and breathe air. Standing that way isn't comfortable and I go back to thrashing sometimes, thinking that surely I know better than God (and my medical professionals) and that my way is better. But it's not. And If I can stop and remember that, or even better, be consumed by it, I know that I can be brave.
One day I was running on the track as fast as I could. I was crying and asking God, "please, heal my brain." That's when I could hear him telling me to stop. "I need you to stop running. I need you to stop so I can heal you."
Ok, God, you made the world, so, uh, just heal my head already.
"I want you to stop so I can heal you from everything."
You see, I have been working so hard to control my own healing. If I do enough yoga or show up to every new treatment 10 minutes early I win. If I eat enough grass fed beef and flaxseed my brain will be fixed and I'll live happily ever after, right? But what about all the losses I've experienced in my life? What about every little crack in my heart that I've never stopped for long enough to let heal? We set the bar so low for ourselves when we try to be in control. But what if we let God, The Maker of the Universe, set the bar: "Katherine Miles, I don't want to just heal the tiny dent in your head. I want to heal your entire life."
What if, instead of asking God to give me my dreams back, I ask him to dream for me?
All I wanted in life was to be a fashion designer. I wanted to make pretty things and maybe help people in some way though that life. But if I let all of that go and trust what God has planned for me, the bar gets set a lot higher and my strength comes from someplace much more powerful than myself.
"Katherine Miles, I don't want you to just go to fashion school and get a job and die. I want to give you a life with all humility and gentleness, with patience, and bearing with others in love. I want you to know peace. I want to give you so much more than you could ever imagine on your own."
That is his promise to me, and it's his promise to you too, if you're interested.
I've tried to tell God that my way was better than his. I've been so arrogant and I've been a fool and he still calls me his. He knew me and all of my shame before I ever lived and he still chose me and chooses me every day saying, "Because you are precious in my eyes, and honored, and I love you…" (Isaiah 43:4)
So I will rest in that. I know I'll try to take charge sometimes and think I can fix my own pain. But God is working on my heart and I know he is teaching me to rest. I can't even "try harder" to have faith. I have to allow him to change my heart.
There are going to be days when I feel like I can't move, but there will also be days when I can put on a pretty dress and go out into the world and remember that I am alive. There will be times when I'm angry that my body is betraying me, but there will also be times when I can lay in the grass and see the sun shining through every magical finger on my hands. There will be times when I feel entirely alone, and times when someone shows up to sit with me and remind me who I am. There will be times when I am alone with God and don't need to think at all because I can know peace and rest in him.
Flowers are primarily associated with spring… to a blasé extent in Meryl Streep's opinion. It's expected there, right? But just tell me you haven't seen anything bloom in dark places. Tell me that joy can't be found where cold exists, and tell me that something as beautiful as a flower can't bring joy in any season.
I'm no good at swimming and that's ok because the water isn't so deep when you're standing on something as strong as a promise from God. And when you don't have fear, you can just play.

28 "Come to me, all you who are weary and burdened, and I will give you rest.29 Take my yoke upon you and learn from me, for I am gentle and humble in heart, and you will find rest for your souls. 30 For my yoke is easy and my burden is light."
Matthew 11:28-30
The Lord appeared to him from far away. "I have loved you with an everlasting love; therefore I have continued my faithfulness to you."
Jeremiah 31:3